The best family photoshoot locations in Paris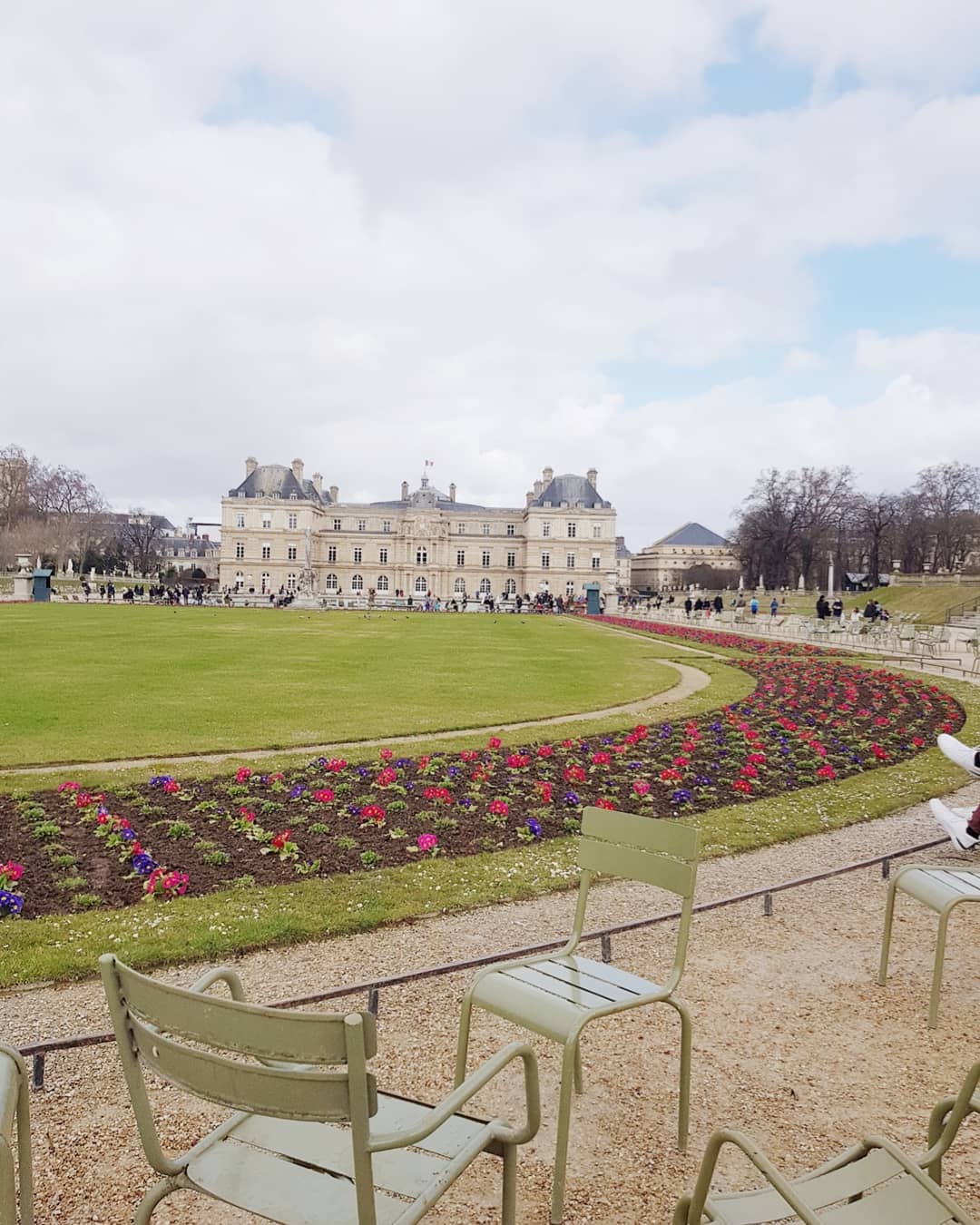 If you are planning a holiday photoshoot in Paris or you are living in Paris and if you want to create unique family memories, one of the first questions that often comes to mind is "what are the best kids-friendly locations in Paris to take pictures ?" 
As a professional photographer, I know how difficult it can be sometimes to get a photo session with kids. Their attention span can be sometimes very limited and they can get bored very easily. That's why finding a place where they can also have fun, jump and run around is key to to see happiness on their faces.
If you live in Paris,  I usually recommend having a photo session in a place that is special to you and which will bring back a lot of memories to you and your family.
If you are just visiting Paris and want to capture the essence of your stay in Paris, here are my favorite spots for a fun and enjoyable experience.
Plan a photo session at the Eiffel Tower
The Eiffel Tower is probably the most famous landmark in Paris and it is almost impossible to consider leaving Paris without a shot of the Eiffel Tower.
The most popular location of my family picture sessions is the Tower Eiffel.
It is almost impossible to miss it when you come to Paris.
I usually starts from the Trocadero Palace and steps down to the side walk of the
Fountain. If your kids are old enough old and patient, I would suggest to try one more spot around there but for the smaller kids, that would be just enough.
Many locations around the Eiffel Tower can be considered for a photo session with your children: 
the Trocadero square and its fantastic view of the Eiffel Tower

the Champ de Mars, a haven of greenery ideally located at the foot of the Eiffel Tower, where Parisians and tourists love to have strolls, go running and relax.

the Caroussel of the Trocadero to end your photo session on a magical note for your kids !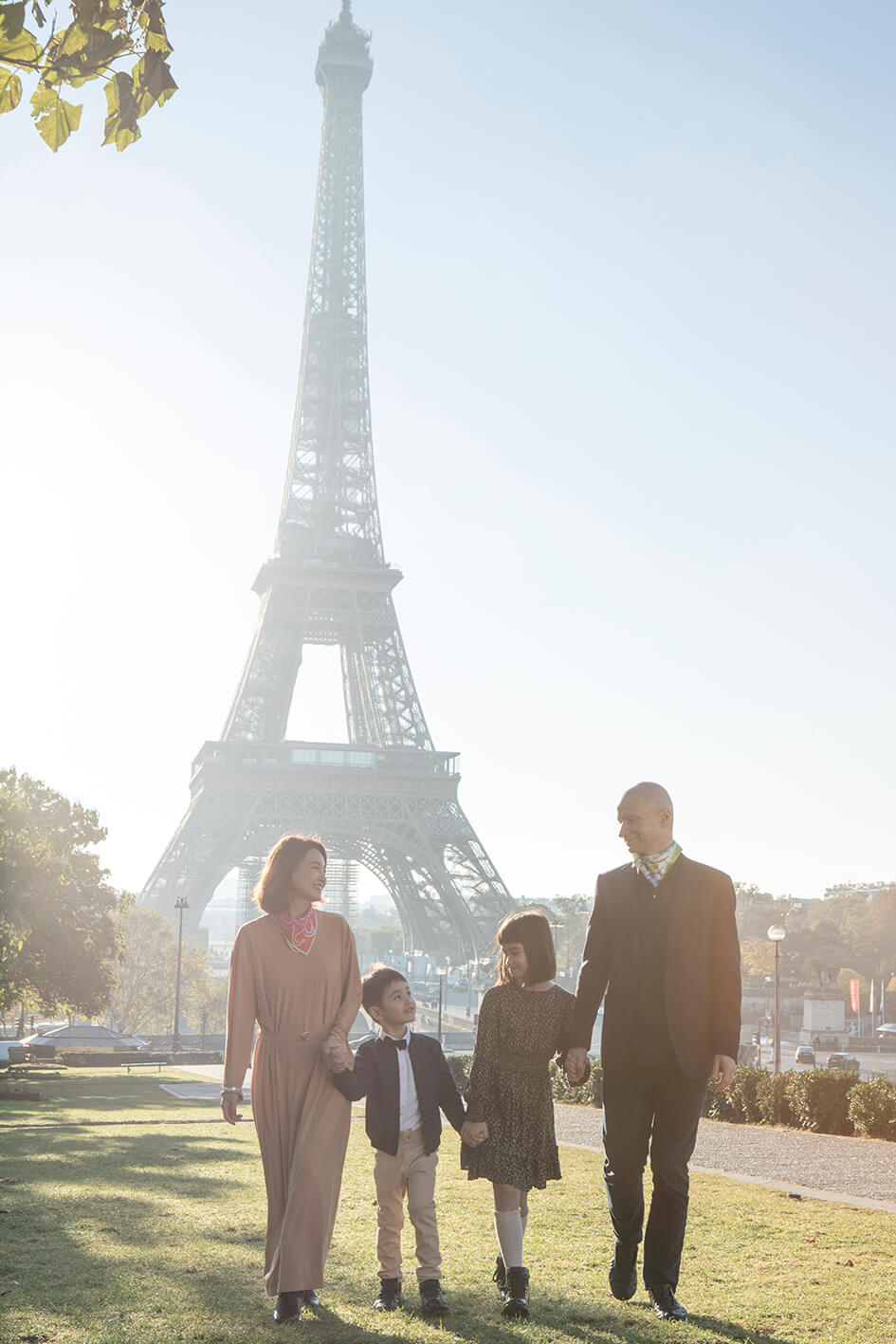 Capture unforgettable moments in the beautiful Parisian gardens
Parisian gardens are a fantastic option for family photoshoots as they offer a beautiful setting for perfect pictures and have everything children wish for !
Among the many parisians gardens, my favorite ones are definitely the Luxembourg garden and the Tuileries garden.
Located in the heart of Paris, the Tuileries garden is one of the most beautiful photogenic place with its French style garden, its geometrical alleys and its views on the Eiffel Tower, the Louvre and the Arc de triomphe. But it also offers everything children wish for: a playground area, a carousel and even a trampoline park (I don't count anymore the many times I came here with my children…).
The Luxembourg garden is also one of the most popular garden of Paris. Parents will be for sure amazed by its fascinating history & its beautiful architecture and children will love to enjoy its playgrounds, its carousel,its tiny sailboats or its pony rides !
If you to choose between these two gardens, have a look at the photoshoot I did previously ! It's full of fun and beautiful smiles !
Organize a playful and graphic photo session at the Colonnes de Buren
Created by the artist Daniel Buren in 1985-1986, the "Colonnes de Buren" also known as "les deux plateaux" is an art installation located in the courtyard of the Palais Royal.
Its candy-striped black-and-white columns of different heights poking up from the floor make it both a playful setting for family pictures and a perfect playground for the kids who can jump from column to column.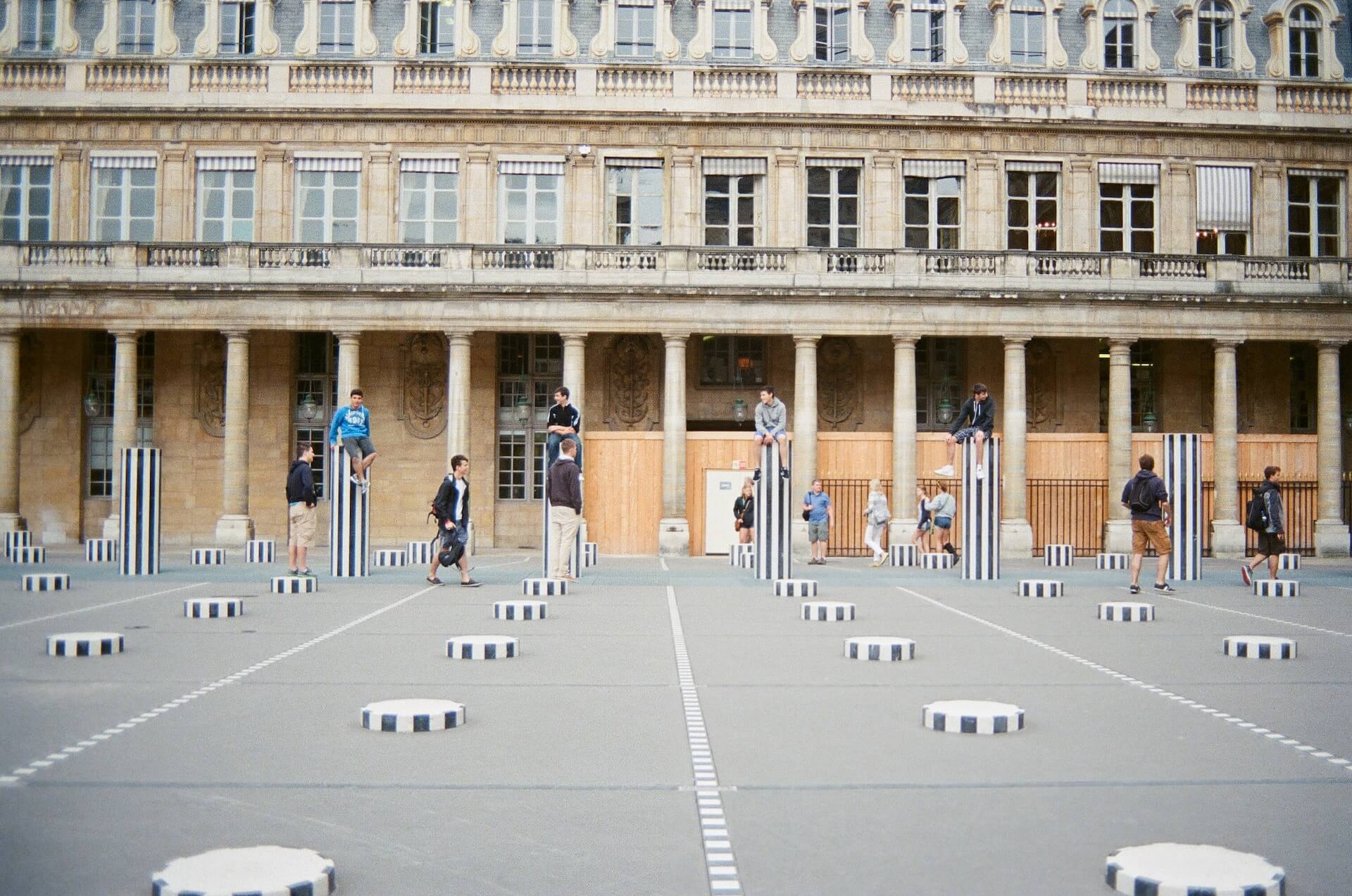 Have a unique photo shoot experience in picturesque Montmartre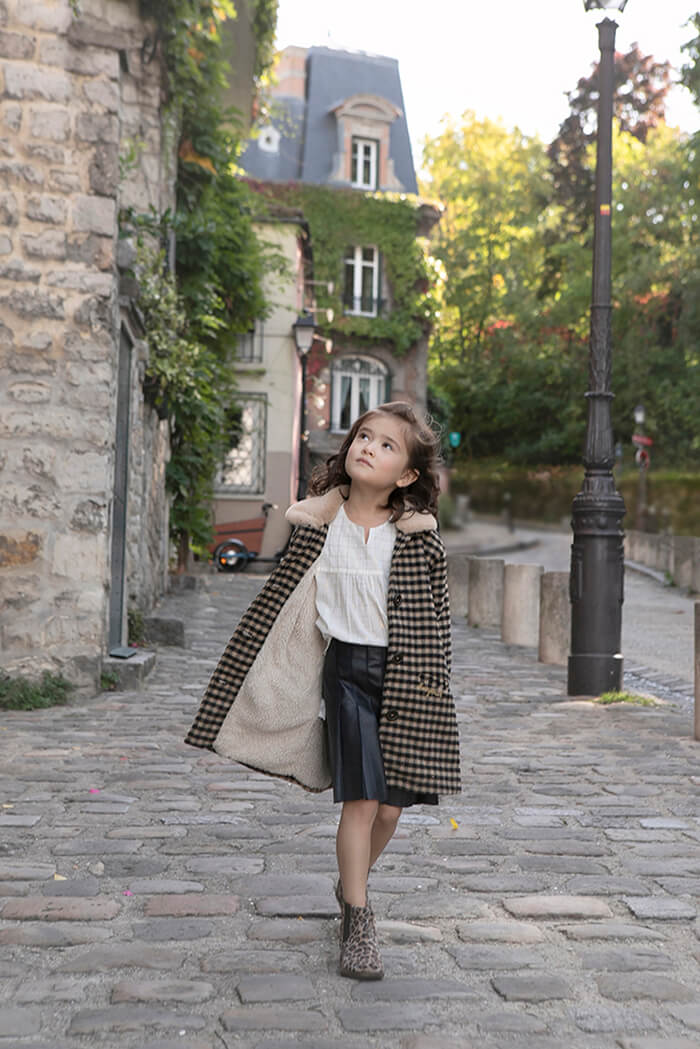 With its cobblestone streets, its lovely houses, its little cafes, and its tiny vineyards, Montmartre make for a great backdrop for family pictures if your children are old enough to have a long walk.
You and your children will love to have a stroll in this charming village located on top of a hill and enjoy its unique panoramic view on Paris. And why not integrate in your photo session with a little ride on Montmartre train or on the Carousel of the Sacré-Coeur ?
Do you think you found the ideal place for a perfect family photo session? If you are still not sure, feel free to contact me. I'll be happy to discuss about it with you!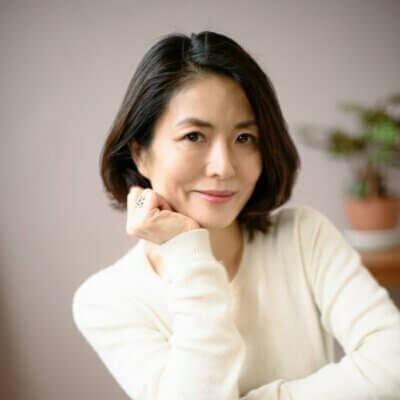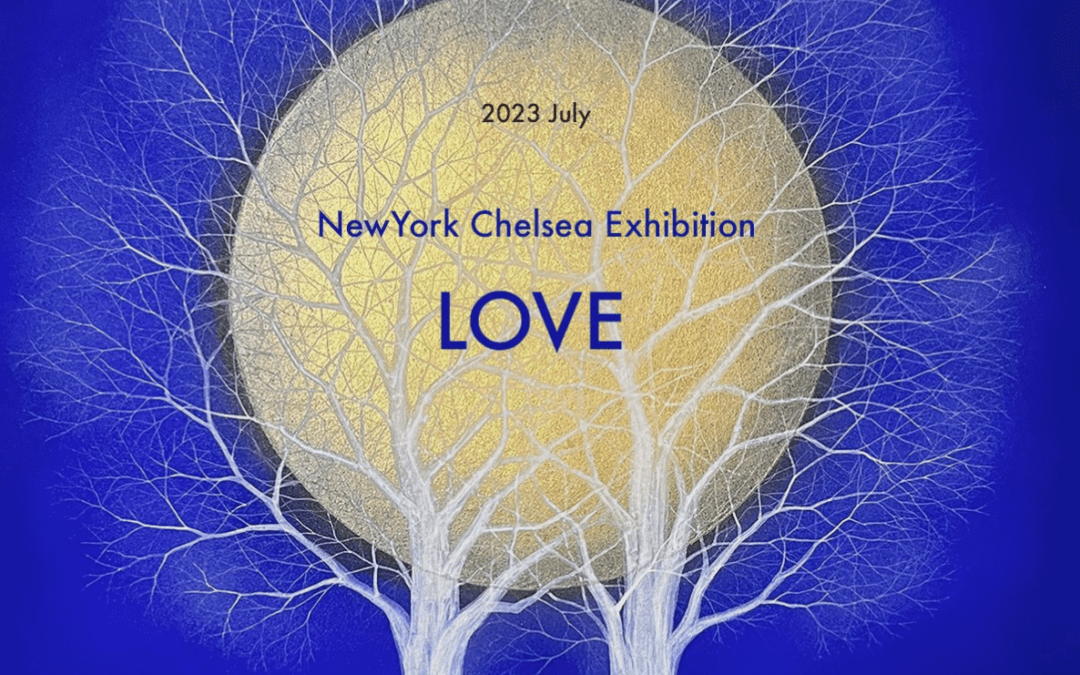 New York ChelseaLOVE EXHIBITION [July 11th - July 29th, 2023]I am thrilled to inform you about our upcoming Japanese Exhibition LOVE 2023 at New York City's Noho M55 Gallery in Chelsea.LOVE 2023 - Summer Exhibitionby the Japanese Contemporary Artist Team...
read more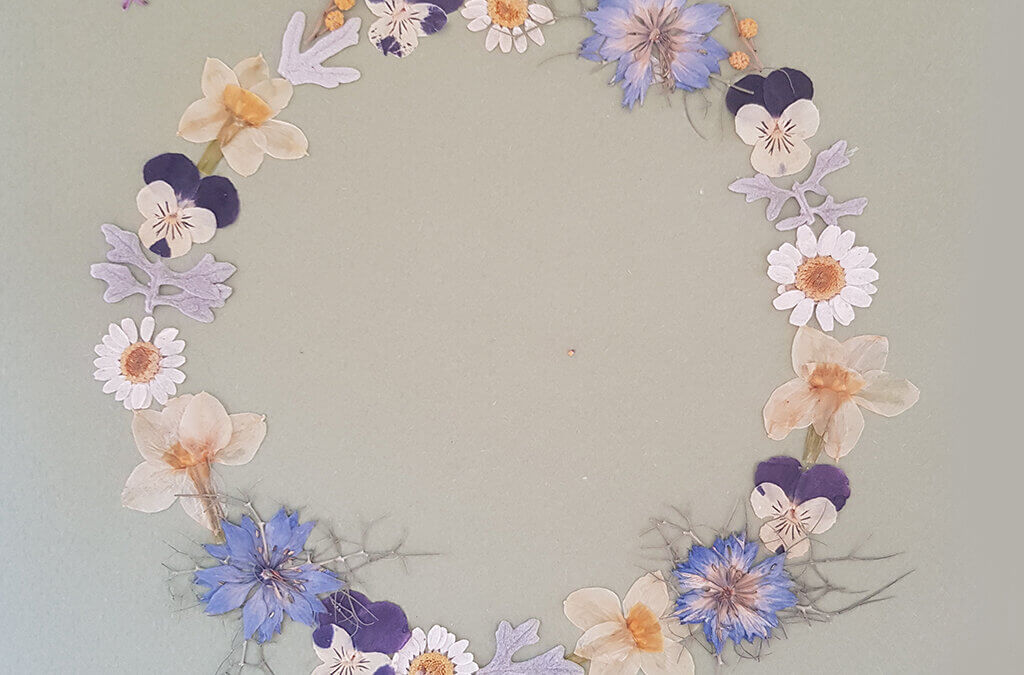 1. What is pressed flower art?Pressed flower art is a beautiful and unique form of artwork that involves using dried and pressed flowers to create stunning designs. The process of pressing flowers dates back centuries and has been used to preserve flowers for...
read more